Homemade Dog Treat Recipes

Looking for Healthy Homemade Dog Treat Recipes? Discover Our Easy-to-Use Recipes Featuring All Natural Ingredients

Why not make your own homemade dog treat? Recipes and ideas can be found right here!

If you're like me, you've read the labels on many commercially available Dog Treats, they hardly seem "fit for a dog"! Packed with preservatives, peculiar additives and chemicals with names longer than a Basset Hound's ears....
If the ingredients aren't enough to scare you off, the price probably will. What are they made of, gold?
With my easy and nutritious homemade dog treat recipes, you can create custom designed treats with your particular pooch in mind that will elicit plenty of wags and not break the bank either. Puppy kisses are guaranteed!

Make extra homemade dog treats to use as gifts for your friend's and family members blessed with dogs in their lives. They'll thank you and so will their "best friends".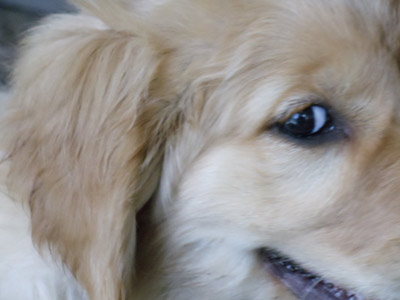 Homemade Dog Treat Recipes and Ideas

Homemade Dog Treat Recipe
Cinnamon Apple Cookies
1 large apple
1/4 cup honey (or agave syrup)
1/2 cup of water
1/2 teaspoon cinnamon
1 cup rolled oats
1 1/2 cups whole wheat flour (for wheat free treats substitute brown rice flour)
1/8 cup whole wheat flour (or brown rice flour)

Directions:
Preheat oven to 350 ° F (180 ° C).
Core, slice and finely chop the apple (use a food processor if you have one). In a large bowl, combine the pulverized apple bits, honey or agave, water, cinnamon, and rolled oats. Gradually blend in the flour, adding enough to form a stiff dough.
In a small bowl, add 1/8 cup flour. Spoon the dough by rounded teaspoon onto ungreased baking sheets, spacing about 2 inches (5cm) apart. Using the bottom of a glass dipped in the flour (to prevent sticking), flatten each spoonful of dough into a circle. Adjust the size of the drops based on how big a treat you like to feed your dog.You can also shape the cookies by hand.

Bake for 30 minutes. Remove from oven and flip each cookie to brown evenly on both sides. Reduce oven temperature to 325 ° F (180 °C). Return to oven and bake for an additional 30 minutes. Let cool overnight.
Alternatively, the cookies can be dried in a food dehydrator until crisp.

Makes about 3 dozen crunchy cookies, depending on how big you make them.
---
Have A Great Recipe for Homemade Dog Treats?
Do you have a great homemade dog treat recipe? Share it here!
What Other Visitors Have Said
Click below to see contributions from other visitors to this page...

Bacon Doggie Biscuits Not rated yet
2 1/2 cups whole wheat flour 1/2 cup dry milk powder 1/2 tsp. garlic powder 1 tsp. brown sugar or honey (optional) 6 tbs. meat or bacon drippings, …
Return From Homemade Dog Treat Recipes to Chocolate Yorkie Puppies Home Page